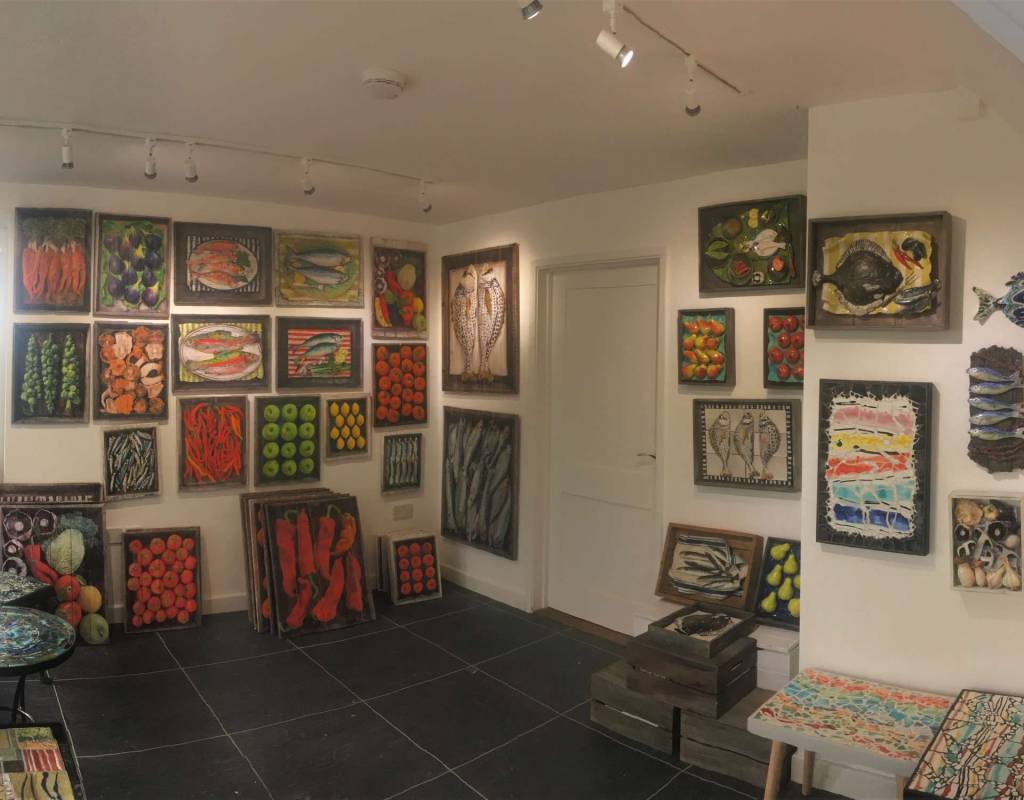 Artworks Available in Studio!
Below are ceramic items I have in my studio exhibition, details may change daily so please email  me to check availability.  I also have a large selection of my limited edition wood panels in stock. Delivery & P& P always quoted at cost.   You are welcome to come a visit my workshop and exhibition room anytime, including weekends and evenings,  but please call me to arrange on 07887561042 or email me, to make sure I'm here! Any queries please ask!
Items available are:
Ceramic & wood wall art, Still Life and Market boxes 
Ceramic Art - Inspired by ancient Egyptian glass.  
Hand made tiles, groups of six, more options in studio.
Hand embellished wood panel prints. Editions. Please go to my Limited Edition Wood Panels page.  
I refund purchase price on any item on its safe return to me , if not entirely happy!